Affordable Plumbing & Heating Engineer
Your Cookham #1 Plumber!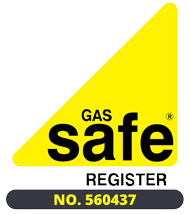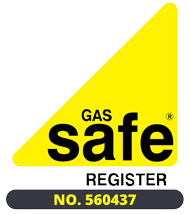 Locally Lowest Rates £70+VAT per hour
If the work will take longer than one hour, the price is negotiated beforehand, which means the total price, including materials, is given for the entire job, so our clients know in advance how much the job will cost.

Licensed & INsured
We are fully licensed plumbers, insured and have been serving homes for over 19 years.

Plumbing Pros
Our customers love us, and we love them. Head over to the review section to read our 5-star reviews.

Best Prices Around
We offer the most affordable prices across East Berkshire and South Bucks. Our fees are never more than our estimates. 
Atapos Heating LTD is a family run business with over 19 years experience in boiler servicing, plumbing, heating and domestic gas work and we are fully insured. We are situated in Bourne End and cover Cookham, East Berkshire & South Bucks and surrounding areas.
We aim to provide quality boiler installations, repair and maintenance in Cookham as well as heating help and power flushing gas engineers.
For a trusted plumber in Cookham look no further and call us on 07583 894 714 / 01628 313487.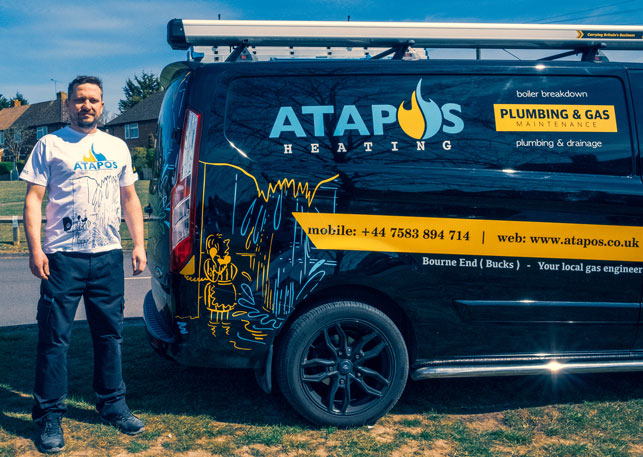 10% Off First Time Appointment!
We are experienced plumbers who can take on any task in a reasonable timescale. We are considered by many as the go-to plumber for boiler installations.
ON TIME & REASONABLY PRICED
Our customer satisfaction is built upon trust, hard work and dedication, which makes us one of the best gas engineers.
Free Instant Estimates
If you would like to book an appointment for a boiler breakdown or to quote for any plumbing or heating service, please contact us at any time.

Toilets & Faucets
Unblocking toilets, macerator, sink and shower pumps
Blockages, low water or boiler pressure, taps, shower services.

Hot Water HEaters
Gas Safe Register (No. 560437)
Heating services, gas fire repairs & servicing, powerflushing, radiators & immersion heating.

Drain Cleaning
Are you constantly dealing with drain problems?
Fix any drain problem, inside or outside your home, all the way to your sewer connection.

Gas Piping
Landlord gas safety checks from £65!
Gas leak detection, flexible gas piping, gas shut off, appliance gas lines (stoves, ovens, firepits).

underfloor heating
 Installation, servicing & repair
Cost-effective underfloor heating systems offer even heat, averaging out energy consumption and are compatible with existing equipment.

Emergency Plumbers
Any emergency plumbing, heating or gas work
No matter the problem, you can rely on a trusted emergency plumber from Atapos Heating team to reach your property quickly and to find a cost-effective solution.
We put the customer experience at the heart of our business, providing excellent service and our reviews speak for themselves. We intend to make every customer a "customer for life". We can only achieve this by being on time, honest and maintaining the highest level of workmanship.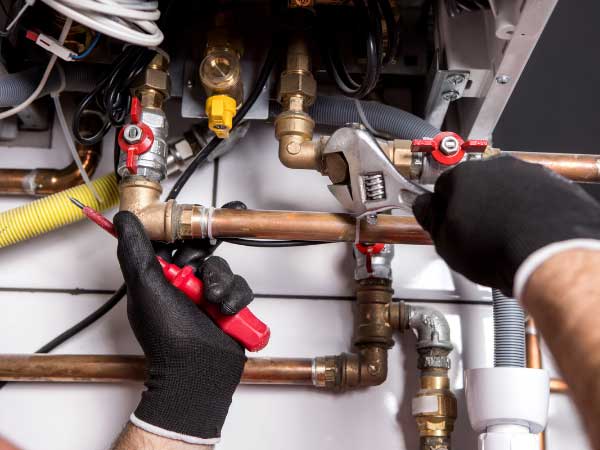 Boiler Service & Repairs
Maintaining your boiler helps to protect against carbon leaks, poor plumbing and heating, boiler breakdown and prolongs the lifespan of your boiler.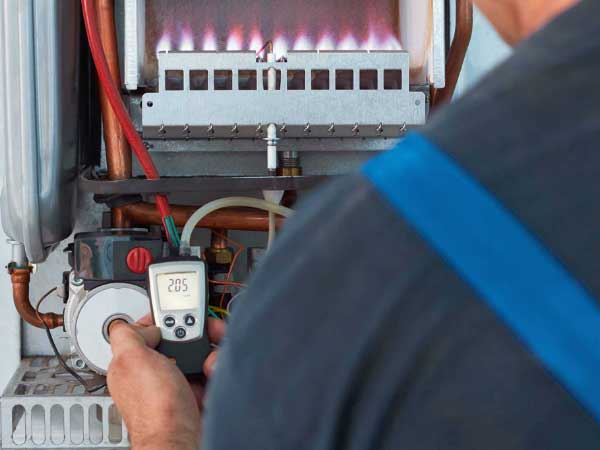 Heating & Gas Engineers
Whether you have a gas-related issue with your central heating system or require a fast solution for your boiler, our heating engineer is available 24/7 basis.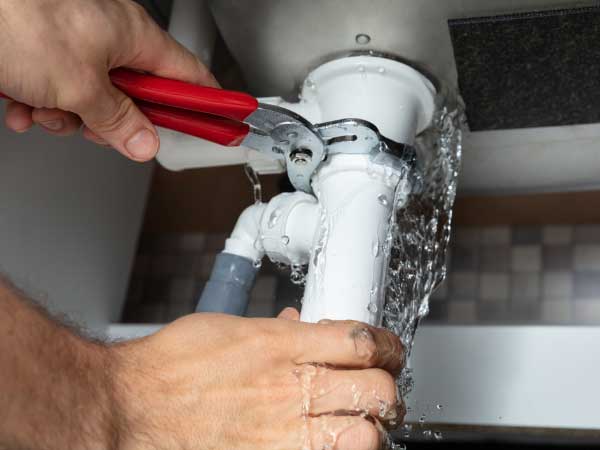 Water Leaks
We have carried out hundreds of leak detection jobs & projects across South Bucks & East Berkshire. If you have a leaking water pipe in your home, contact us today.
Our Plumbers Service The Following Areas
Atapos Heating Plumbing & Heating Company provides plumbing services 24 hours a day throughout east Berkshire and south Buckinghamshire. Among the places we cover are:
Reading Time: 5 minutes Regular boiler maintenance is more important than you may realise since...
read more