Our Services
Plumbing, heating, boiler, gas, underfloor heating, powerflushing & emergency services.
Heating Services & Gas Fitter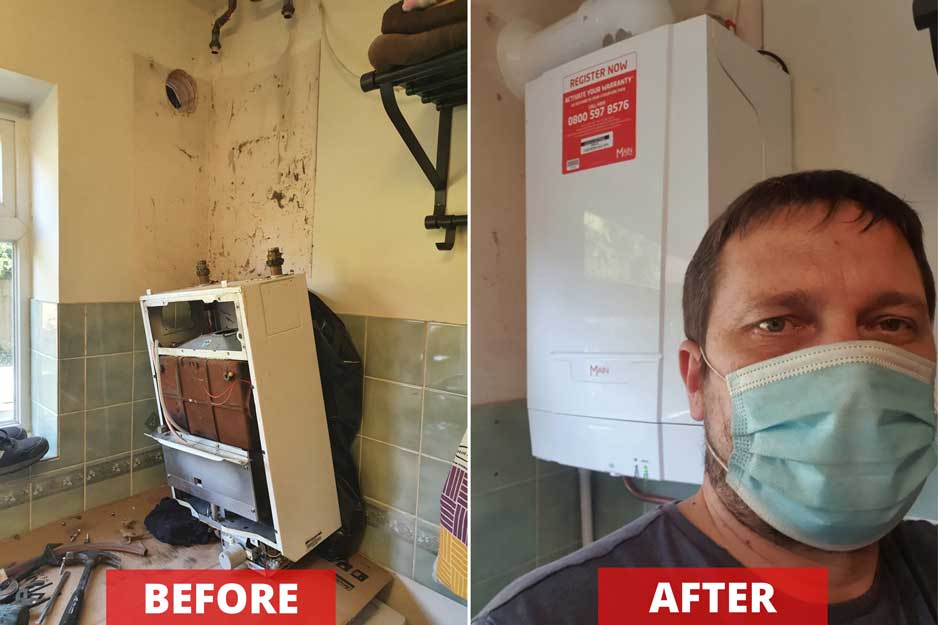 Over the years, Atapos Heating has serviced numerous boilers, earning us a stellar reputation among our customers in East Berkshire & South Bucks.
Whether you have a gas fire, a gas cooker, or a gas boiler, we are committed to delivering high-standard service for your appliances. As a Gas Safe registered and fully insured business, we provide comprehensive repairs and maintenance on any unit type, offering you excellent service at a cost-effective rate. Moreover, each of our services is backed by relevant documentation for your peace of mind.
Installation and repair of radiators
Installation and repair of boiler
Heating Services & Gas Fitter
We understand the importance of a reliable central heating system, particularly during the colder months. Our goal is to ensure your heating operates at maximum efficiency all year round. Whether it's a gas-related issue with your central heating system or an urgent boiler solution you require, our heating engineer is available 24/7.
An inefficient central heating system could mean unnecessary energy costs for you and your family. We aim to prevent this and ensure you are able to utilise your budget effectively.
Upon job completion, we'll take the time to help you understand how to operate your new central heating system. We're always available for any questions that may arise.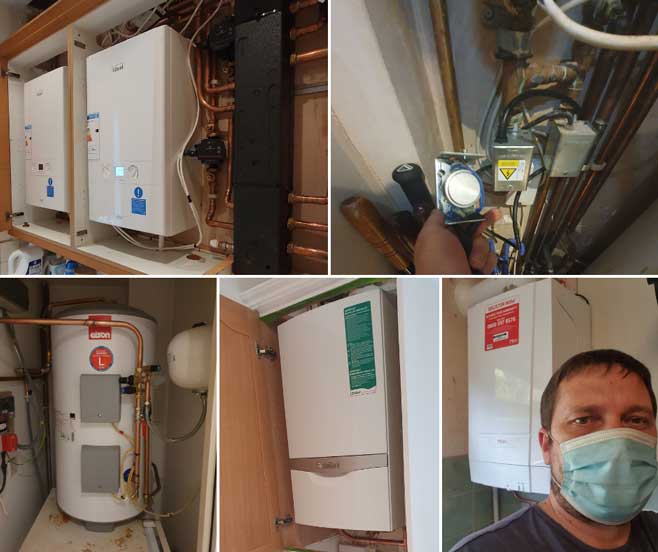 Gas Safe Register (No. 560437)
A Powerflush helps extend the lifespan of your heating system, lowers your bills, and minimises the risk of breakdowns.
We use a thermal camera to take before and after photos of your radiators, illustrating the significant improvement following our powerflush service. This process effectively eliminates dirt that hampers your radiators' heat output.
Should you need further advice or information about our powerflushing service, don't hesitate to reach out to us on 07583 894 714.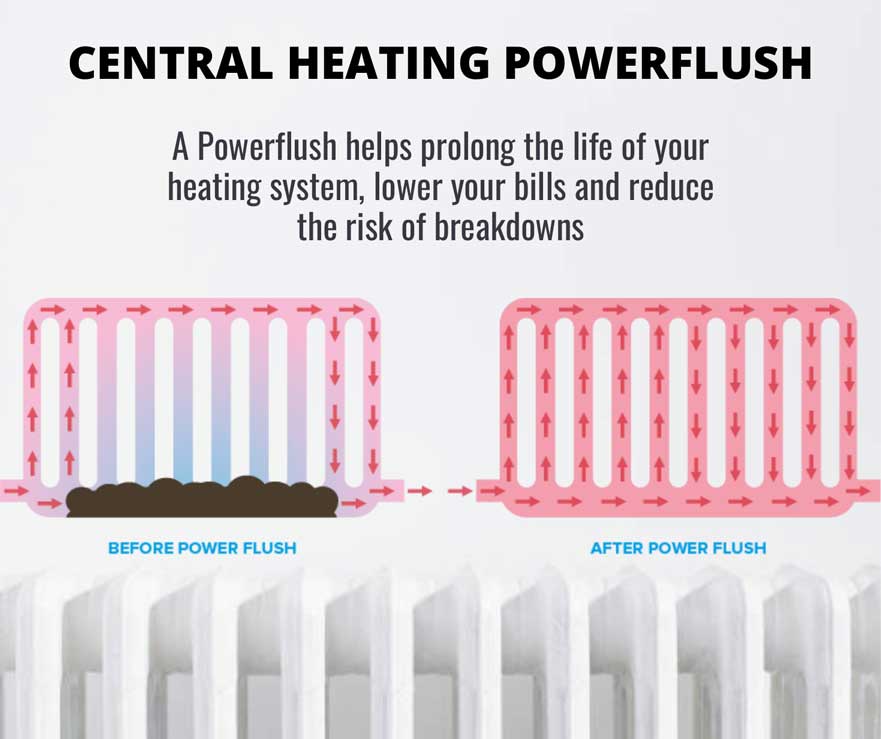 Improves central heating efficiency
Underfloor heating is considered more user- and environmentally-friendly than traditional heating systems. It offers easier control, with each room featuring its own set of independent pipes, adjustable to specific temperatures and timings to suit your lifestyle.
This system helps maintain consistent temperatures in your home and averages out energy consumption.
Get in touch with us to discuss whether this modern heating solution would be the perfect fit for your home.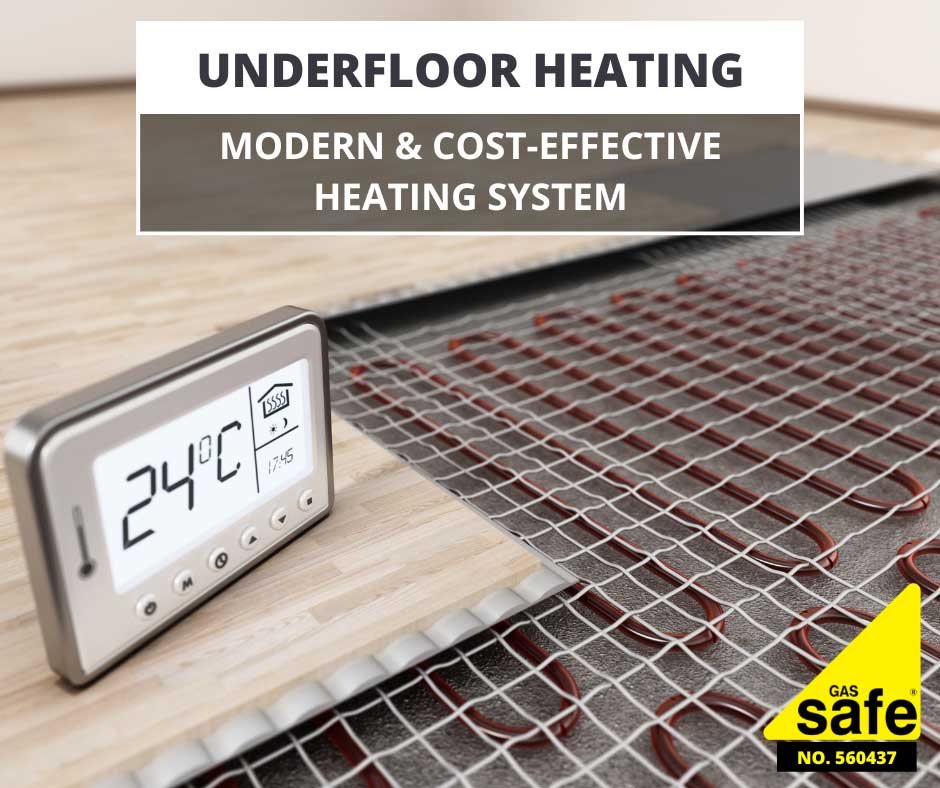 Superior all round comfort
At Atapos Heating, we understand the urgency when you require an emergency plumber. We are available 24/7, always ready to lend a hand when you need it most.
Whether you have a minor leak or a significant breakdown, don't hesitate to call us at 07583 894 714 and we will do everything we can to help.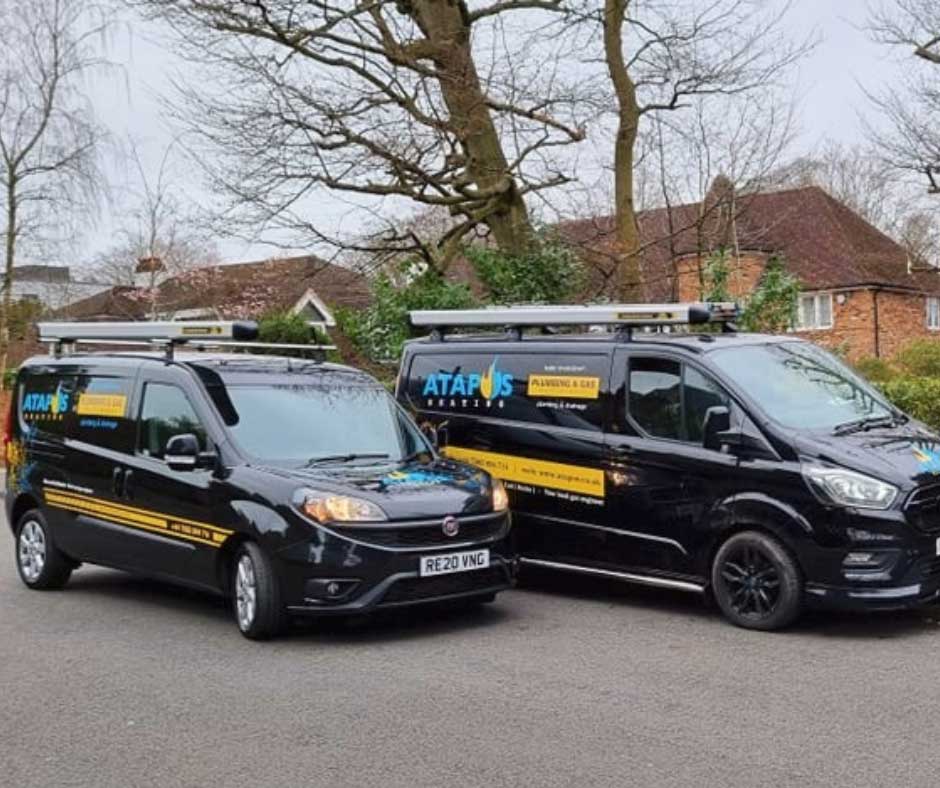 Drainage issues or no hot water